Hello everyone,
Alpha 8 is finally released! It took much longer than expected as I had to rework a lot of things to be able to implement the new features. But I am very pleased with the progress.
Locks and Lockpicking
Some doors are now locked and you will need a key to open them… or if you don't have the key, you can pick them.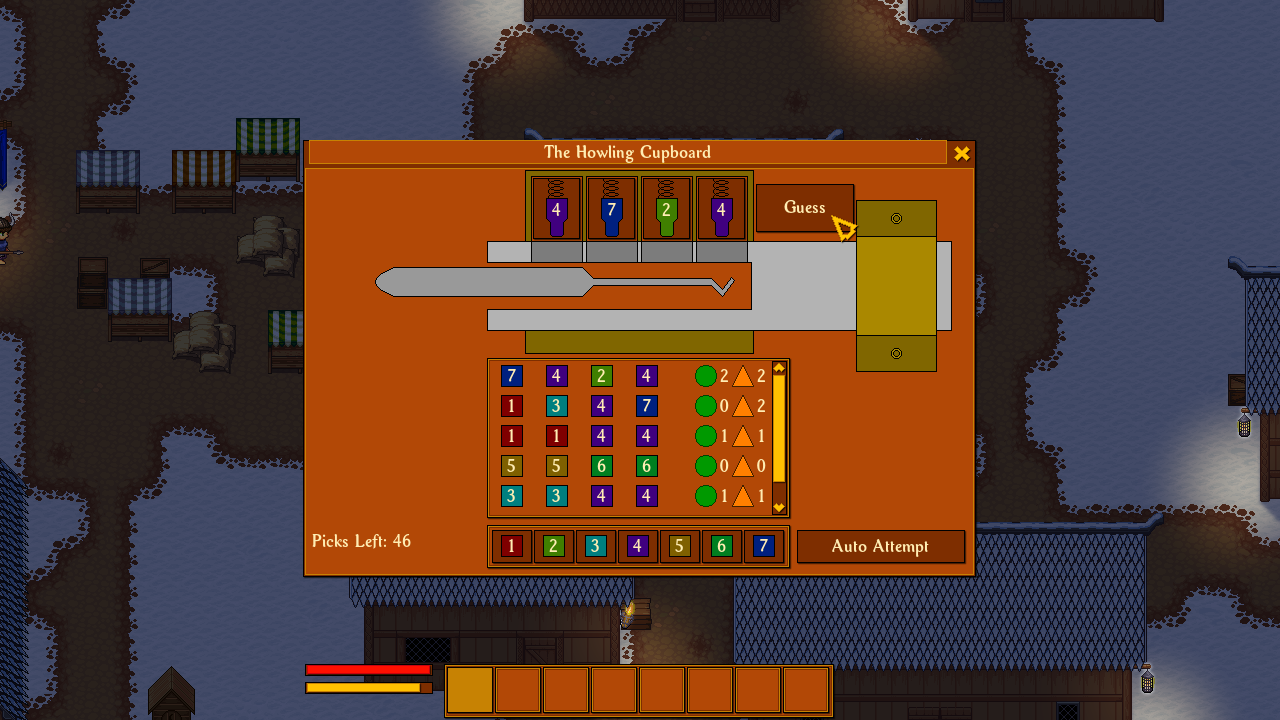 The lockpicking mini-game is a code-breaking game similar to Mastermind. You will have to guess the type of the pins to open the lock. Each time, an attempt fails, you risk breaking your lockpick. If you are not into logic games, you can use the "Auto Attempt" button to get a random chance to open the lock.
Stealing
A small icon is added to items that you will steal if you take them or you have already stolen.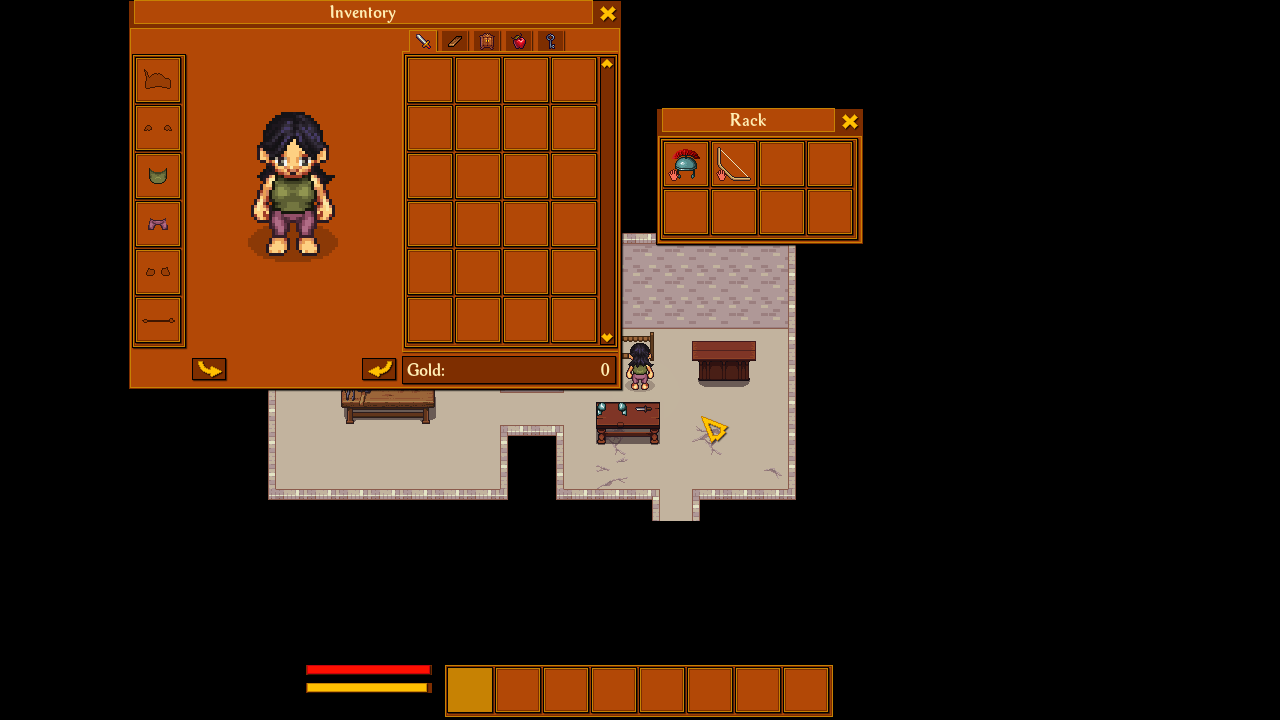 You can't sell stolen items to ordinary merchants. But there are fences in the Thieves Guild who will gladly buy your stolen stuff.
Thieves Guild
Look for a suspicious character in certain inns in the world to get the opportunity to join the Thieves Guild.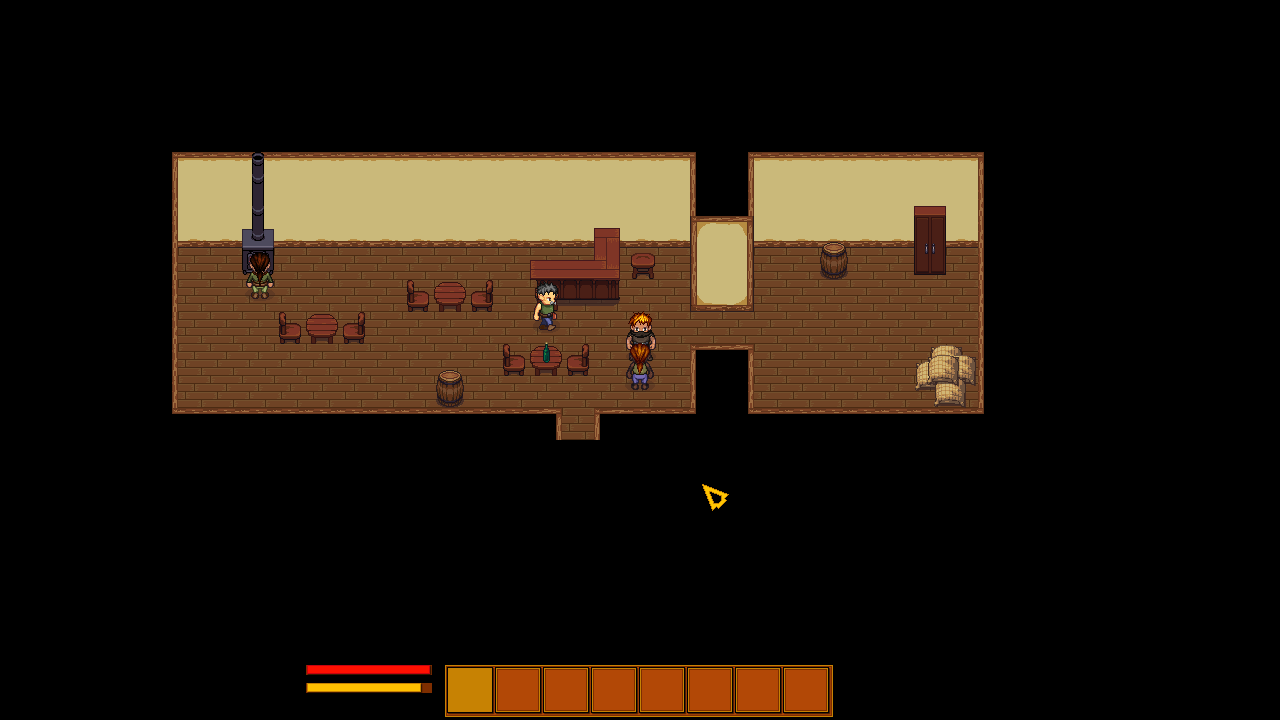 Once, you are a member of the Thieves Guild, you will be able to access the Thieves Guild Dens, sell your stolen items, buy lockpicks and get contracts that will use your thief abilities.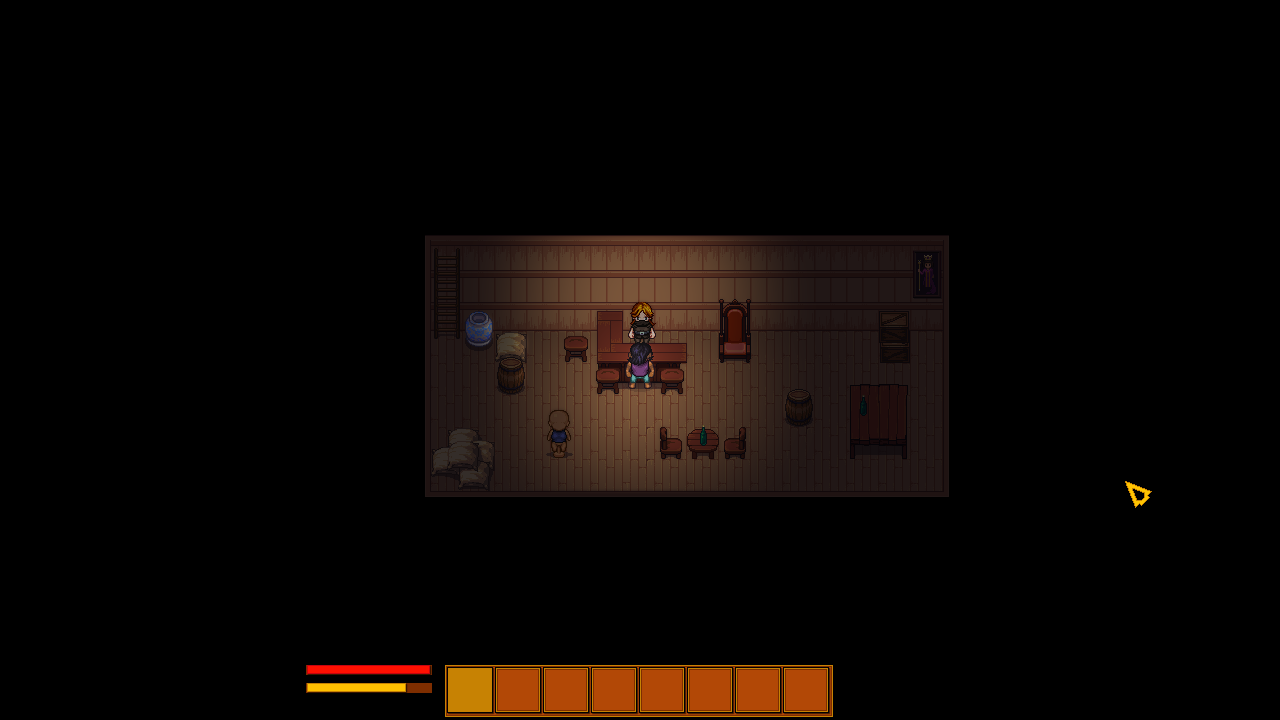 You can check your progress in the Thieves Guild with a new tab in the Character window.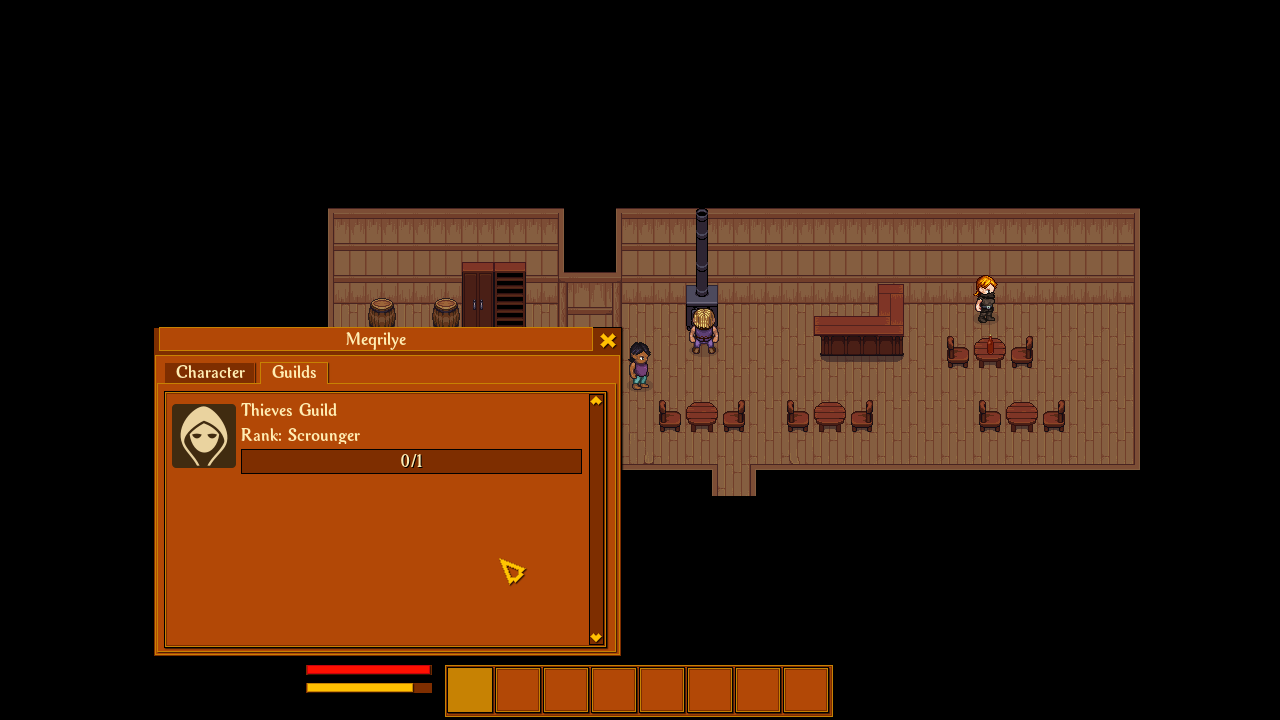 User Interface
Finally, I spent time working on the user interface. There are now icons on the map.
There are tabs in the inventory window. Your character is now able to transport much more stuff.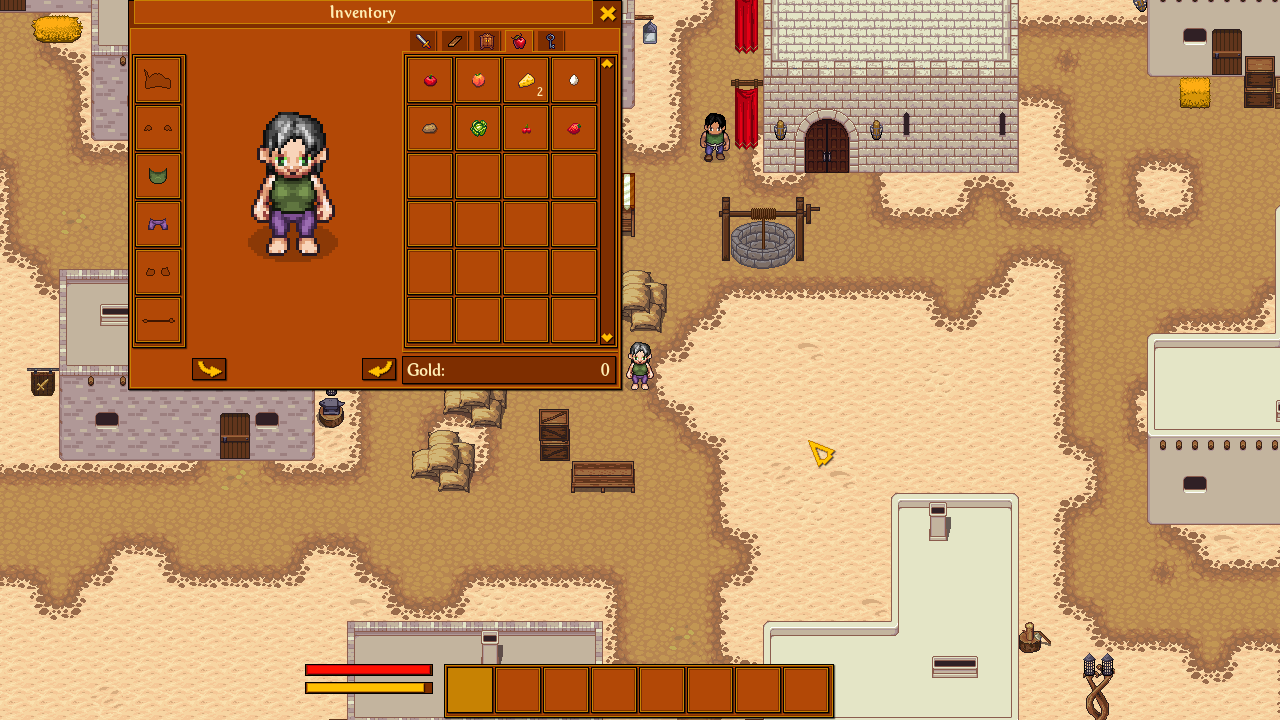 And the trainer window is more elaborate, you can now see the ingredients of a recipe and the requirements to learn it.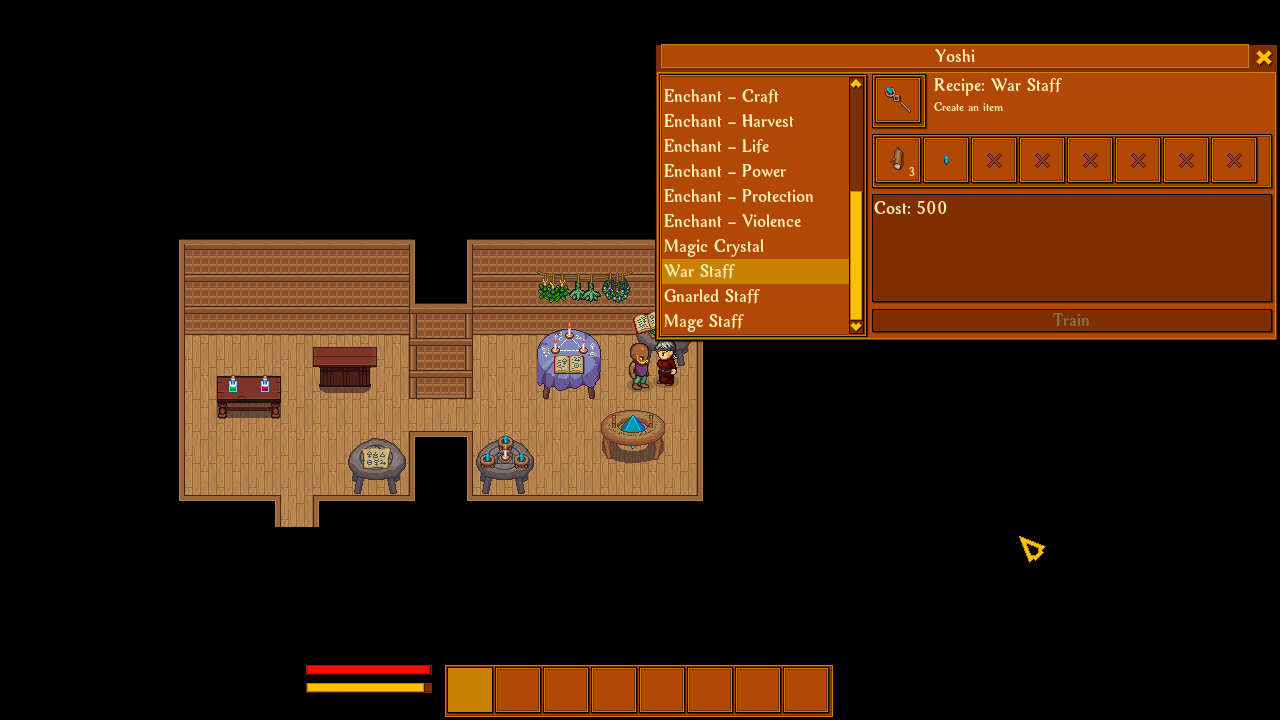 Conclusion
This release also fixes many bugs, pauses the game when opening the menu in single player mode, adds walk animations to bows and new pieces of equipment to guards that will be obtainable in the next update.
The next release will bring the crime system and the factions. I hope it will come much faster that this one! :p
Thanks a lot to everyone who played the game and shared their issues and suggestions! If you have any, please send me an email or come chatting on the Discord server. Your feedback is very precious to me and helps me improve Vagabond!